LOS ANGELES, CA (LA ELEMENTS) 8/7/2017- Finding natural and vegan skincare products can be quite the challenge. You want them to only use ingredients that you philosophically agree with, but of course you want them to work too.  Fortunately ELEMIS, the luxury British skincare brand, offers a beautiful array of choices for those who love their skincare eco-rich and cruelty free.
Vegan Variety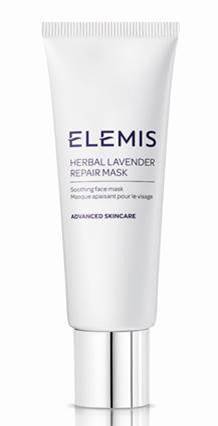 ELEMIS Herbal Lavender Repair Mask
Skin takes a beating throughout the summer. Sun exposure alone can wreck havoc on your skin. The all-natural ingredients in this mask, which include kaolin clay, and of course lavender, deep cleans, refines your pores and heals your skin. You only need to use this twice a week for ten minutes. Leaves skin feeling soft to the touch and rinses off easily too.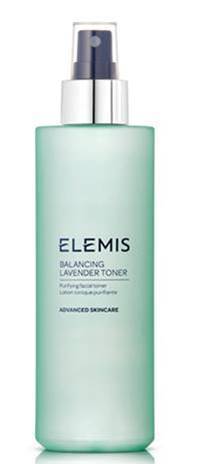 ELEMIS Balancing Lavender Toner
You don't need us to tell you that the summer of 2017 is a scorcher! Wouldn't it be great to not only refresh your face throughout the day but nourish it as well? One reason why we love this toner is for what it doesn't have-alcohol. To us it's always been a mystery as to why some of the biggest names in the beauty industry insist on adding such a drying ingredient to their toners. Another reason why we love this toner is its fragrance. The lavender scent is dreamy! Why use a toner in the first place? The simple act of cleansing your face causes the pH of the skin to become unbalanced. Ideally, your skin should be slightly acidic, having a pH of 5.5. A good toner will serve to rebalance the pH, as well as soothe the skin, protecting you from breakouts.  At full size 6.7 oz, the ELEMIS Balancing Lavender Toner should last you a while.
Other vegan skincare products from Elemis :
ELEMIS Dynamic Resurfacing Gel Mask This mask is a favorite of ELEMIS Vice President of Global Education, Annet King. Utilizing the rare white truffle as an active ingredient, its exfoliating powers work to treat scarring and acne.
ELEMIS Nourishing Omega-Rich Cleansing Oil and ELEMIS Balancing Lime Blossom Cleanser. Not one but two great options for dealing with oily skin.
ELEMIS Cellular Recovery Skin Bliss Capsules. These have the antioxidants needed to fight the aging effects of pollution.
ELEMIS White Brightening Dark Spot Corrector
This should help keep your face looking fresh as a daisy since it does actually contain daisies as an active ingredient. Works to diminishe acne spots.
Earlier this year, fashion designer MIsha Nonoo created a vibrant and eye-catching travel bag to carry your ELEMIS skincare essentials. What's inside? Everything you need to cleanse, moisturize and hydrate:
Pro- Radiance Cream Cleanser 30 ml
We are really loving the luxurious silky texture of this cleanser! This left our skin feeling like we didn't even need a moisturizer.
Balancing Lavender Toner 50 ml
The unmistakable scent of lavender coupled with a cool sensation. A refreshing way to restore your skin's pH balance.
White Flowers Eye and Lip Makeup Remover   28 ml Never underestimate the power of a flower-in this case peonies. This makeup remover kept its promise and really did remove all of our makeup including waterproof mascara.
Papaya Enzyme Peel 15 ml Papaya and pineapple enzymes team up to exfoliate and revitalize your skin.
Pro-Collagen Marine Cream 30 ml Arguably the rock star of the ELEMIS skincare collection, this cream has Padina Povonica, or Peacock's Tail as one of its main elements. This Mediterranean algae stimulates the production of Glycosaminoglucan molecules, molecules that keep skin moist and which we lose during the aging process..
Frangipani Monoi Shower Cream 50 ml
The legendary sweet scent of the frangipani blossom is all over this shower cream.
Frangipani Monoi Body Oil 35 ml More sweetness but not just for your body but for your hair and nails too.
For more information on ELEMIS including how to purchase, please visit their site.
Follow LA ELEMENTS on Twitter and like us on Facebook.
Follow LA ELEMENTS on Instagram to find out how you can win the ELEMIS Balancing Lavender Toner featured in this article.